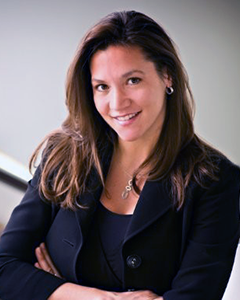 Shana Halvorsen
Houston
Shana Halvorsen was born and raised on an island off the coast of Georgia but spent most of her teen and adult life in New England, attending Miss Porter's School, Tufts University, and Northeastern School of Law. Halvorsen and her husband have two awesome children. Their oldest child was born with a rare genetic anomaly, is on the autism spectrum, and has several physical and cognitive challenges. Raising her daughter became her full-time job, but her advocacy work began when they moved to Houston in 2016. Immediately, Halvorsen realized how bad the public school special education services were in Texas compared to what they had in Massachusetts and teamed up with other parents to try to make changes that would help their children and the other children in their school district.
For fun, Halvorsen practices martial arts, both Taekwondo and Brazilian Jiu-Jitsu. She is also an avid reader, a very active member of the Steel Magnolia Moms of Houston since 2016, and a founding member of the Houston Special Education Parent Association with fellow mom advocates trying to make a difference.
Project Title
Create a Neurodiverse Mentorship Program
Project Description
Halvorsen is creating an online one-on-one mentorship program for neurodiverse adults to be paired with adolescents and teens who may be struggling with the daunting task of fitting into a neurotypical world while maintaining their unique personal identities. Ideally, there will be a matching component and an algorithm that will allow similar neurodiverse profiles to match mentors and mentees. Halvorsen believes that adults who have "figured it out" one way or another will have much to offer a younger version of themselves.